The frequency of side effects when using metronidazole and ornidazole in clinical practice
Keywords:
metronidazole, ornidazole, side effects
Abstract
Purpose. A comparative evaluation of the side effects of metronidazole and ornidazole in the treatment of patients with infections caused by anaerobic microorganisms.
Materials and methods. The study included 123 patients with acute and chronic inflammatory diseases of the pelvic organs in the acute stage. The patients were divided into 3 groups of comparable age and sex structure, type and location of the infection process, as well as its spectrum of pathogens that are susceptible to the study drugs.
Patients in group 1 (n = 41) was obtained 1,0 g of ceftriaxone every 12 hour in combination with metronidazole, 500 mg every 8 hours. Patients in group 2 (n = 39) were administered to ceftriaxone 1,0 g every 12 hour a combination ornidazole (Ornigil, Yuria-Farm, Ukraine), 500 mg every 12 hours. Patients of third group (n = 43) received ceftriaxone 1,0 g every 12 hour and ornidazole combination 1,0 g of 1 time per day.
Results. The most common side effects observed in patients of group 1 (in 92,3% of cases), less in the patients of group 3 (20,9%) and even more rarely in patients of group 2 (15,4%). Hematopoietic system specific to the 5-nitroimidazoles side effects (transient leukopenia and thrombocytopenia) are not recorded. The patients in group 1 took place 2–3 combination of side effects at the same time, requiring a additional therapy in 16 cases and in 2 cases (skin rash, passed in urticaria) desensitizing treatment with the additional administration of glucocorticoids.
Patients 2 and the 3 group received ornidazol 1 or 2 times a day, the side effects (nausea, changes in taste, headache) were mild, not requiring additional drug therapy.
References
Gelfand BR, Gologorsky VA, Burnevich SZ Antibiotic therapy of the abdominal surgical infection. – M. – 2000. – P. 144.
Eryuhin IA, Gelfand BR, Shliapnikov SA Surgical infections. Guidelines. Peter. – 2003.
Krasovsky VM Metronidazole, tinidazole, nimorazol, tenonitrozola, ornidazole in the treatment of patients with chronic urogenital trichomoniasis // Men's Health. – 2008. – № 1. – P. 26–30.
Padeyskaya EN Metronidazole as an antimicrobial agent to treatment bacterial and protozoal infections // Russian Journal of Medicine. – 2005. – T. 13. – № 14. – P. 909–916.
Yakovlev VP, Yakovlev SV Rational antimicrobial pharmacotherapy. Guidelines for clinicians. – M. – 2003. – P. 1008.
Strachunsky LS, Kozlov SN Contemporary antimicrobial chemotherapy. Guidance for doctors. – 2002.
Burke A, Cunha MD Antibiotic essentials. Physicians' Press. – 2003. – Р. 406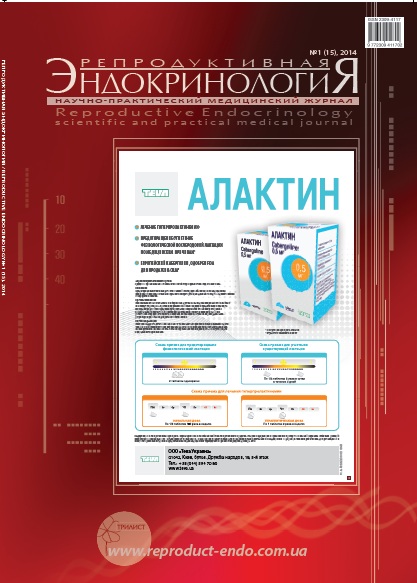 Downloads
Section
Inflammatory diseases
License
Copyright (c) 2014 Ким Ен Дин
This work is licensed under a Creative Commons Attribution 4.0 International License.
Authors who publish with this journal agree to the following terms:


Authors retain copyright and grant the journal right of first publication with the work simultaneously licensed under a Creative Commons Attribution License that allows others to share the work with an acknowledgement of the work's authorship and initial publication in this journal.
Authors are able to enter into separate, additional contractual arrangements for the non-exclusive distribution of the journal's published version of the work (e.g., post it to an institutional repository or publish it in a book), with an acknowledgement of its initial publication in this journal.